We Support
Our mandate is to provide direct support, information, referral and education for victims of crime or tragedy until their own support systems are in place.
Central Alberta Victim & Witness Support Society provides services to the people of Blackfalds, Clive, Joffre, Springbrook, the Summer Village of Gull Lake, a large portion of Lacombe County, and a large portion of Red Deer County. Victim Support can be provided at the request of a police officer, a referral from another agency, detachment walk-in or phone inquiries. Trained Victim Support Advocates come to the immediate aid of those whose lives have been shattered by crime or tragedy. This may include someone who has been sexually assaulted, harassed, beaten, robbed, involved in a motor vehicle accident, who has experienced the sudden death of a loved one or whom has been the victim of a break in. The advocates provide immediate and direct support, compassion, a listening ear, and direction on obtaining support related services. All services are free and confidential. Advocates can provide court preparation and accompany victims to court, as well as track criminal proceedings for the victim, should it be required.
We assist in bridging the gap from hurt to hope to empower survivors of crime and tragedy to take control of their lives.
To equip clients to engage positively and productively in their community through our professional and compassionate provision of direct support, information, referral and education.
Do you want to make a difference?
FUND DEVELOPMENT COORDINATOR (CONTRACT PART-TIME)
Organization Summary
The Central Alberta Victim & Witness Support Society is a not for profit organization, governed by a board of directors working in partnership with Blackfalds RCMP and Alberta Justice to provide direct support, information and referrals for victims of crime and tragedy.
General Description
The Fund Development Coordinator will provide strategic guidance and implementation of fund development and operational plans to the Central Alberta Victim & Witness Support Society.
Key Accountabilities
Develop and foster sponsor relationships

Research, develop and implement funding proposals & grant applications

Engagement of corporate partners, community groups and local business to secure long-term financial commitment

Build and maintain a donor database

Promote the delivery of programs designed to increase community awareness by strategically marketing the organizations brand

Communicate progress to Board of Directors and Executive Director
Qualifications and Competencies
Relevant post-secondary education (public relations, marketing, communications or related progressive work)

Three to five years' experience in fund development

Knowledge and experience in the not for profit environment

Knowledge of local, provincial and federal legislation and regulations related to fund development

Expertise in making presentations to service organizations, corporations, foundations and other community groups and individuals to solicit donations

Excellent organization and time management skills with ability to manage (plan, organize, implement) fundraising projects

Demonstrated strength in oral and written communication

Detail-oriented self-starter with strong organizational and time management skills

Strong team member, working with volunteers and donors

Must complete and provide a current Criminal Record Check
This is a part time (approx. 20 hours per week) 2- year contract position beginning once a suitable candidate is found.
​
To apply:
Please submit applications, including cover letter and (PDF) resume, by noon on October 9, 2020 to Gloria.derksen@rcmp-grc.gc.ca with "Fund Development Coordinator" in the subject line or drop off at Blackfalds RCMP Detachment, 4405 South Street, Blackfalds to Attention: G Derksen.
We thank all applicants for their interest and effort in applying for this position, however, only those being considered will be contacted.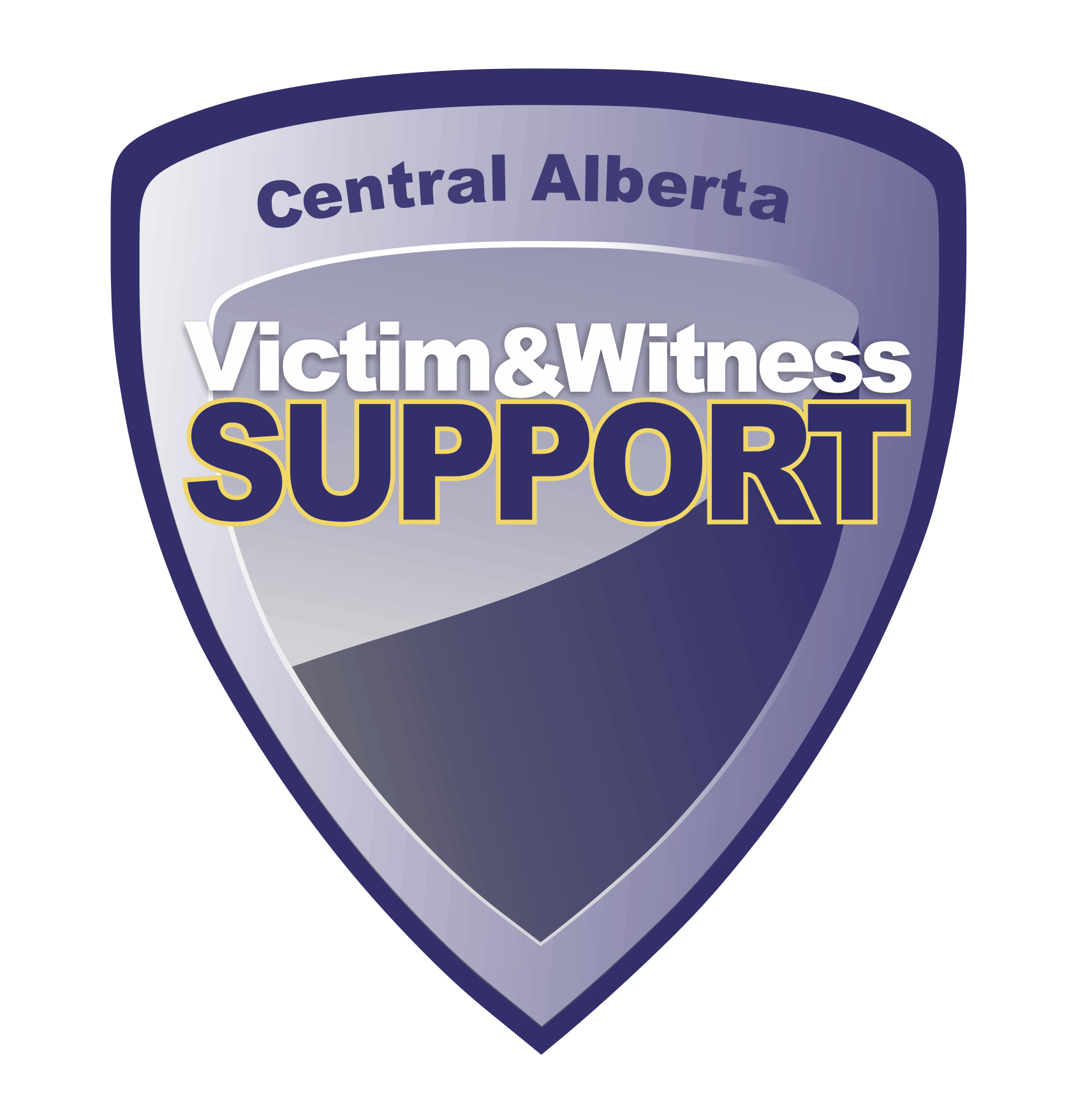 Working in Partnership with the
RCMP
Working in Partnership with the RCMP to provide support, information and referrals to victims of crime or tragedy.
WELCOME to the Central Alberta Victim & Witness Support Society web site. We hope that you take some time to navigate through the information provided and become more aware of:
Our organization's mandate and services

How we reach out to victims and survivors of crime and/or trauma

The Victims of Crime Protocol and the Victims of Crime Act – what can a victim of crime in Alberta expect?

Special events sponsored by Central Alberta Victim & Witness Support Society

Volunteer recruitment

Fundraising efforts

Victimization, the impact of crime on victims, victims' rights, and victim services programs throughout the province.
If you would like to know more about Central Alberta Victim & Witness Support Society, or are interested in becoming a volunteer, please contact me by email at or call 403-348-9839.
Thank you to our
sponsors & supporters!!!
Message from the Executive Director